Project co-curated by Annlor Codina & Nawras Shalhoub
Download Line project
This page is a constant work in progress
LINE is an ongoing project connecting six artists from the Gaza Strip with six living artists in the Toulouse region (France), to hack borders and blockades and  allow the circulation of artistic projects. The current geopolitical context of Gaza and the resulting restrictions, hinders access to materials and the mobility of artists and artworks outside this 360 km2 micro-territory.
The idea of a Gazaoui artist is realized by the hands of a Toulouse artist, and reciprocally the Palestinian artist realizes the project imagined by his European artistic partner.
The twelve projects will constitute two travelling exhibitions of six projects each: one in the Gaza Strip and one in Europe.
Through this project we affirm that there is no border for art!
–  Work Process  –
After receiving the European artistic portfolios, each Palestinian artist chooses with which artist he wishes to create, exchange.
How do you realize a project imagined by another artist based more than 3000 km away?
What alternatives can be invented to overcome technical & material problems, differences in artistic practices, language barriers, …?
Through these collaborations we experience our contexts, our cultures, our aesthetics, we disrupt our ways of doing and thinking.
Projects are built by discussing together via the means of communication available: video call, document exchange platform, social network, instant messaging, emails, etc., except by letters since post office no longer exists in Gaza.
The project is a co-creation, whose artists are co-authors and it can mutate as conversations progress.
The artwork is exhibited, accompanied by traces of the thought in motion, generated as a result of exchanges between the two artists: printing emails, screenshot, drawing, video capture, sound. The materialization of this creative process can be polymorphic: notebook, sculpture, website,diagram, video, graphic, installation, sound composition … to the artist's free interpretation.
Technical constraints in Gaza Strip : only 3 hours of electricity per day.
–  Exhibitions  –
A first presentation of LINE project in the form of an installation took place during the THSF in Toulouse in early June.
The realized projects will be presented at the Biennale / Arts Live / International and Bricodrama from September 24 to October 26, 2019.
– Artists  –
Click on picture >>> portfolio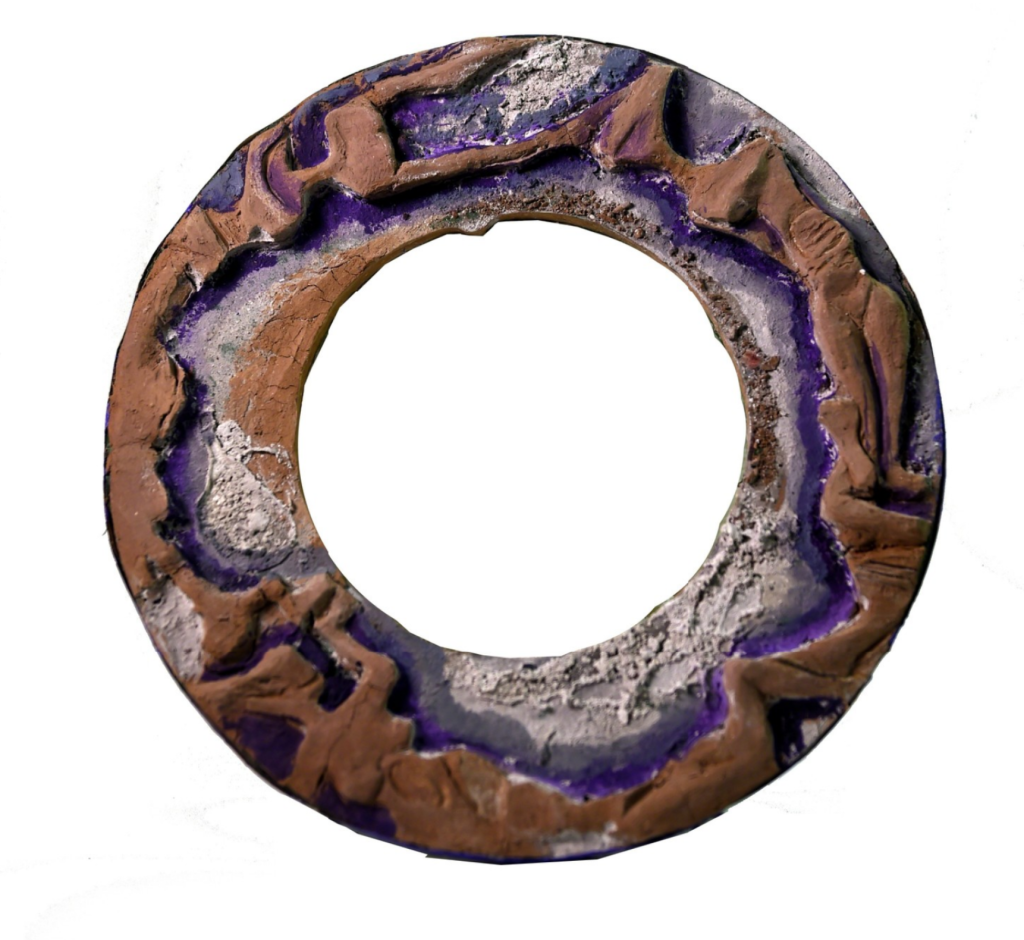 – REHAF AL BATNIJI –
« I am very interested in street photography, with all details, because the streets always answer all the questions in my head, about life, about contradictions around me. In addition, I am interested the cultural life of communities, its momentum and rich various outputs. »
Hatta
– Hatta it is a Palestinian word which is mean Al Ku eh
– Al Ku eh still have a symbolism of everything is Palestinian everywhere.
It is a series of photos for the Palestinian people in the street where they wearing Al Ku eh during the cold weather. Most of them are using this symbolism such as raincoat, covering their heads or nicks, and also as a Hijab for the women.
– SHAREEF SARHAN –