Performance, 2017
Concertina razor-wire, marshmallows, blowtorch.
Produced with the support of Art & Fac, université de Pau et des pays de l'Adour.
Thanks to Julien Thuret for his photographic attention.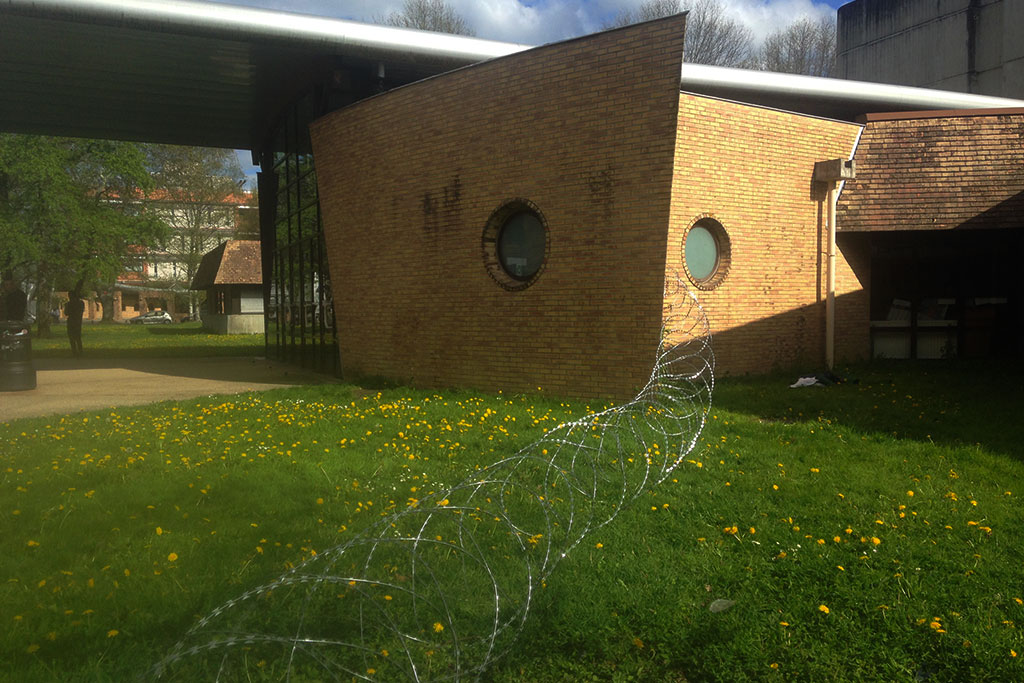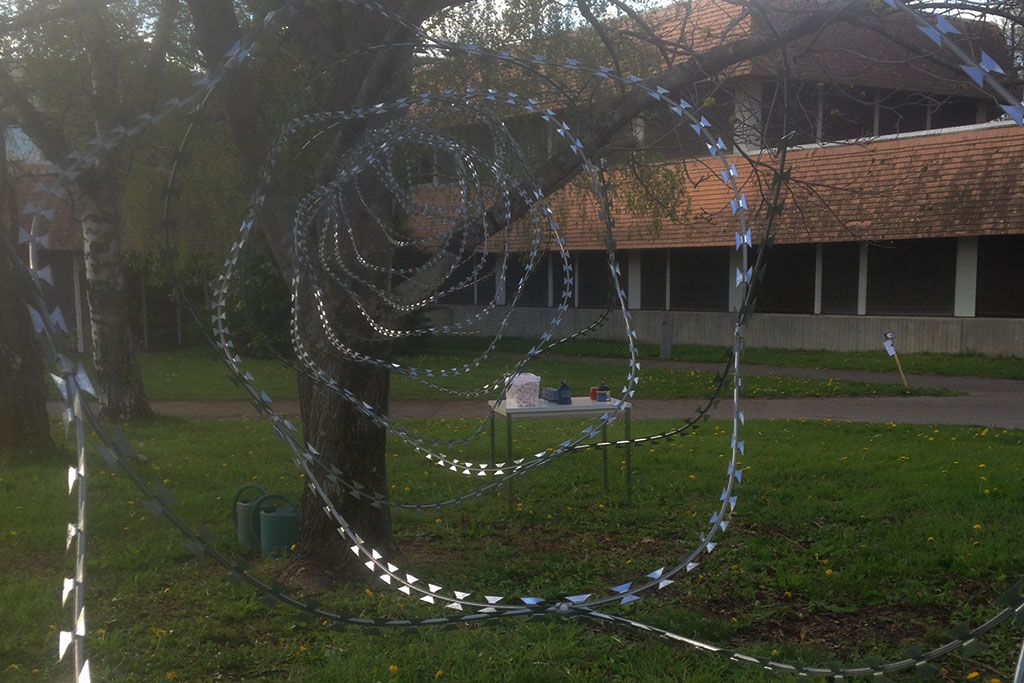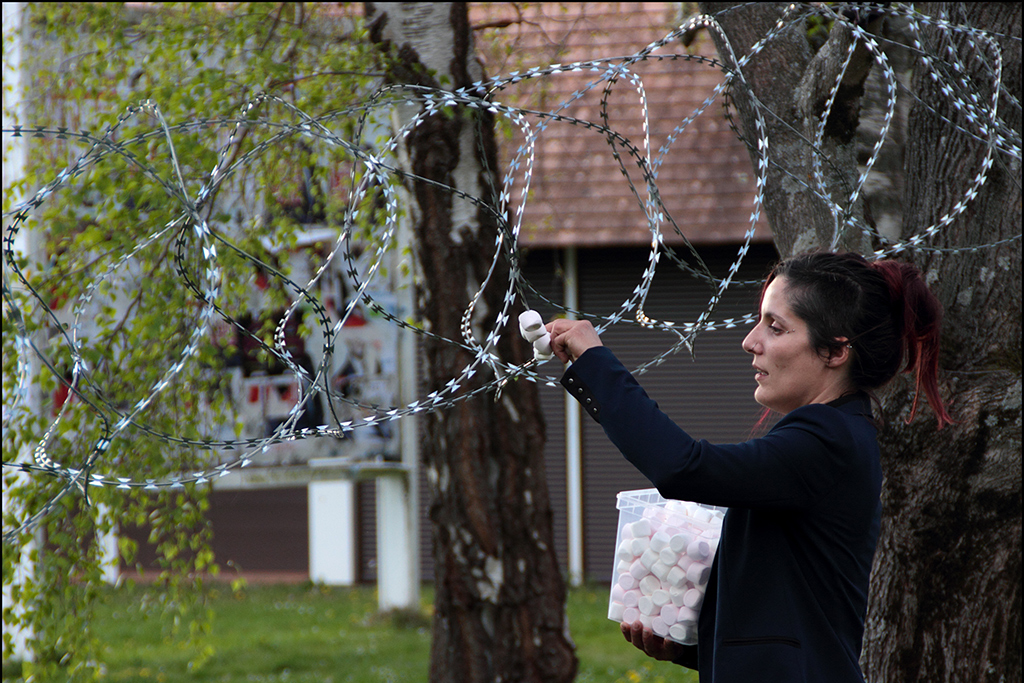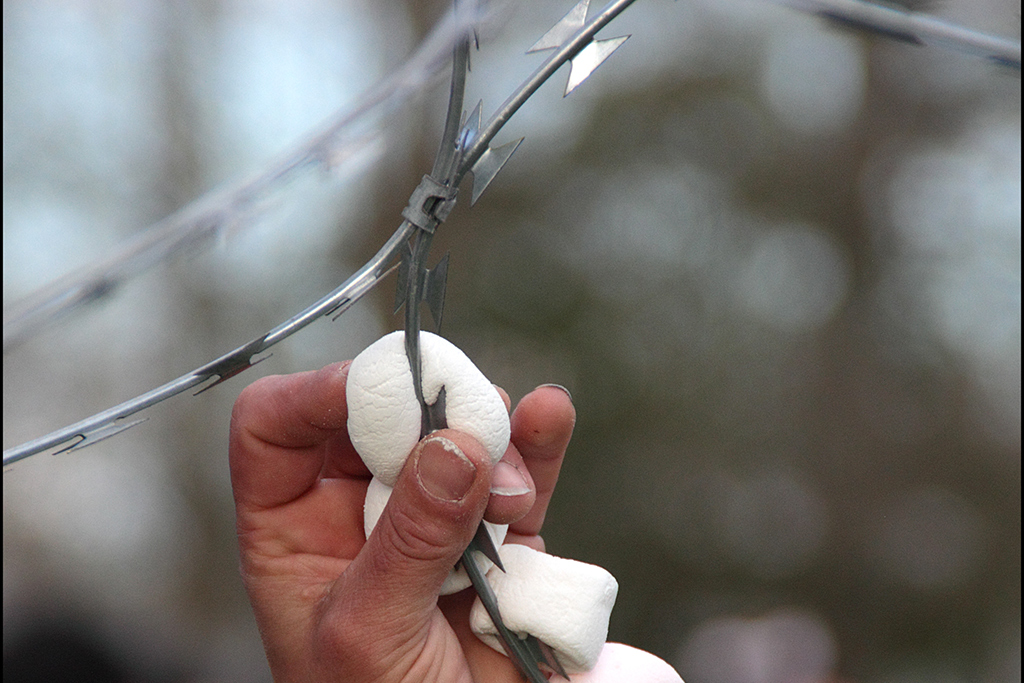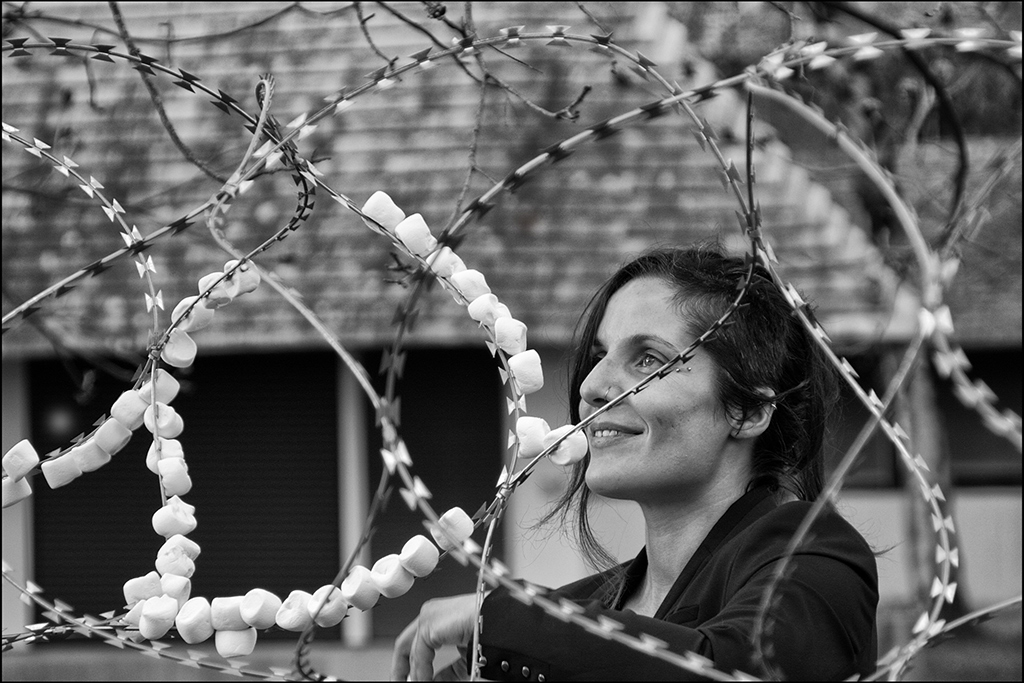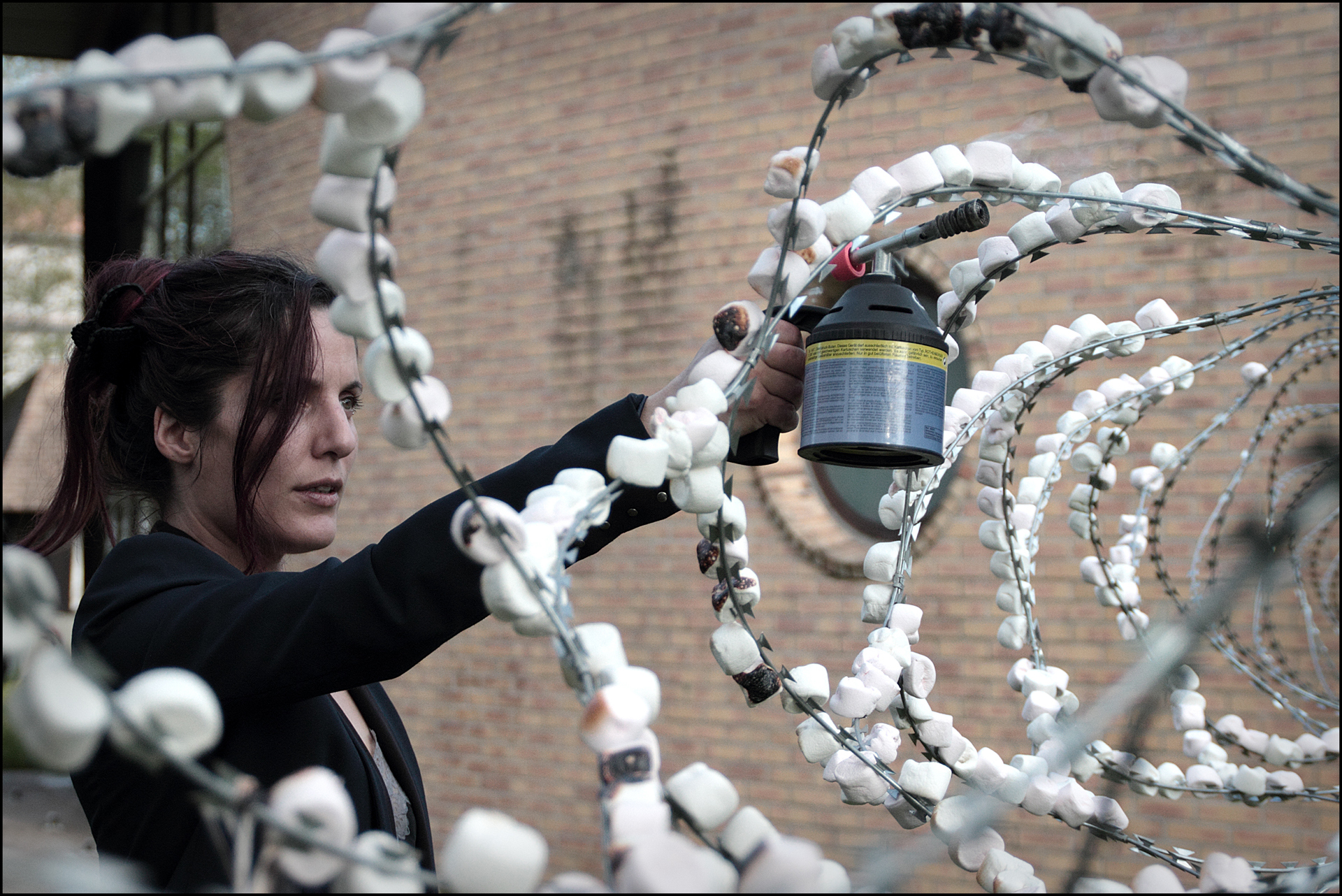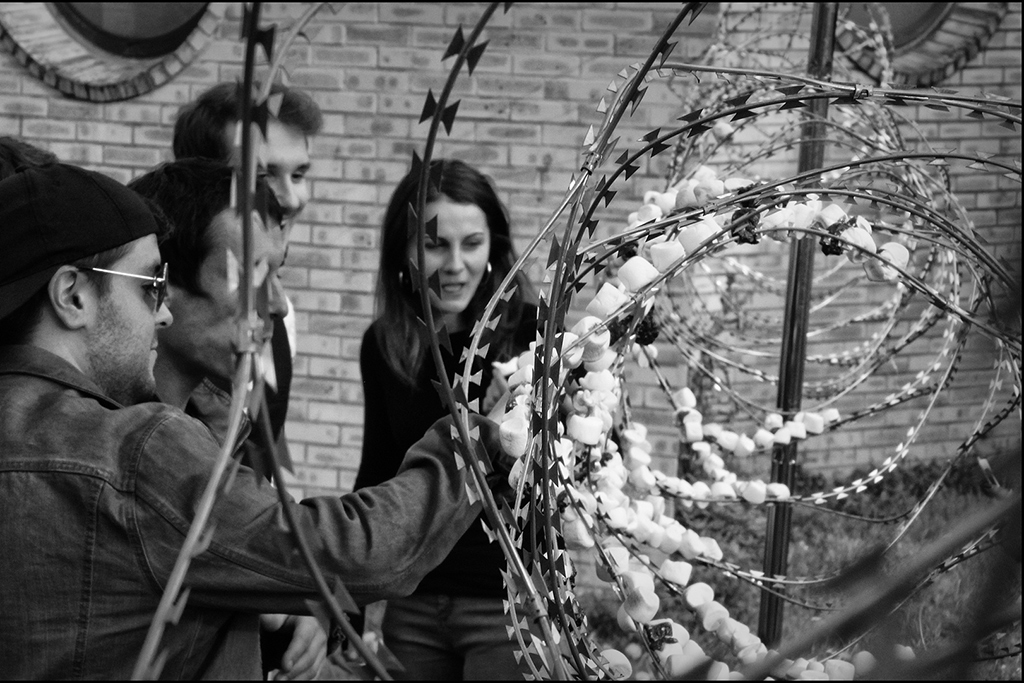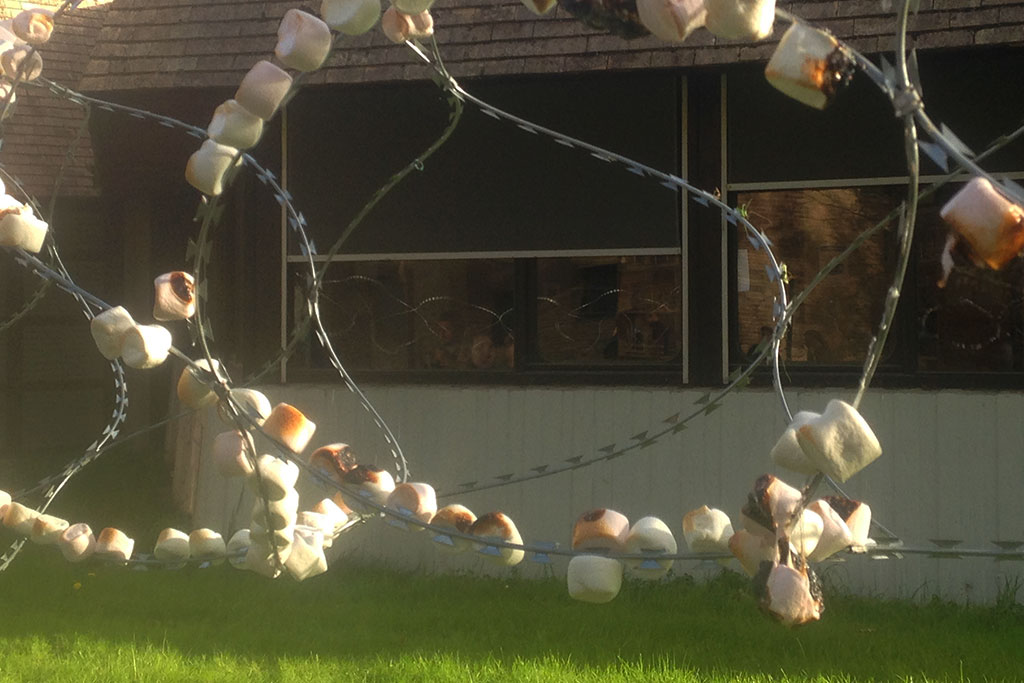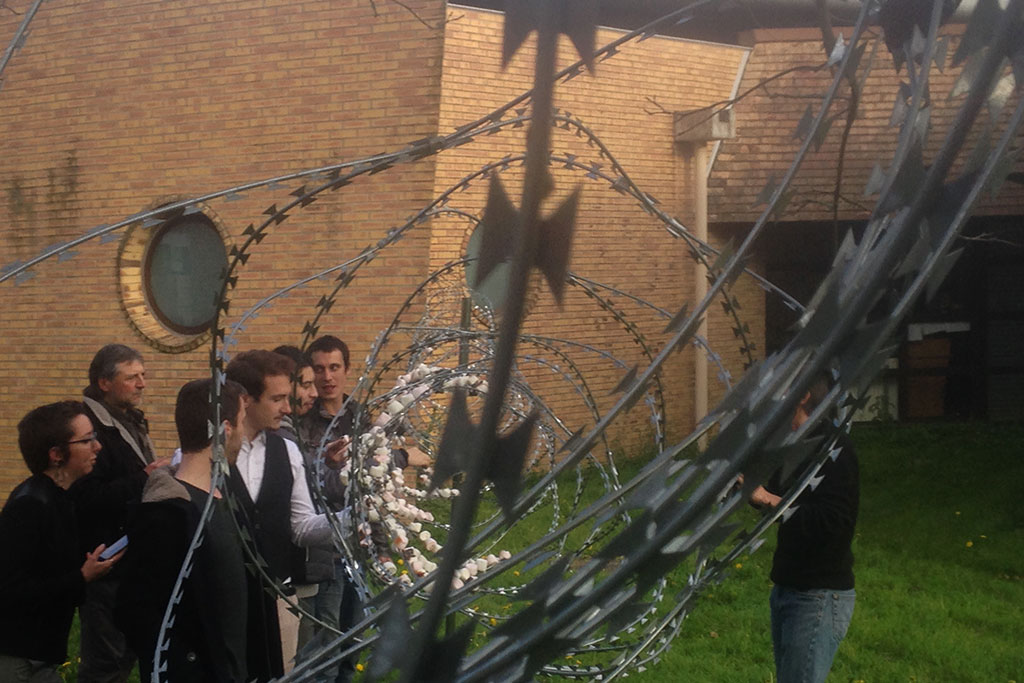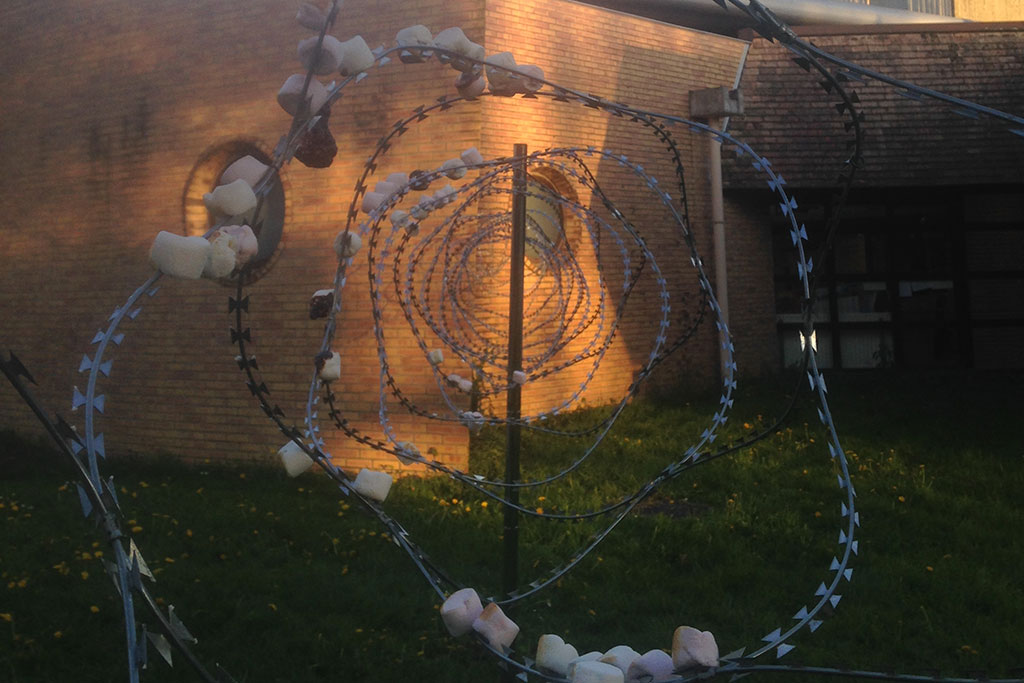 Performance in 3 acts
-Act 1 Impale the marshmallows onto razors
-Act 2 :

Grill the marshmallows


-Act 3 : Enjoy

.

Concertina razor-wire, with its easily deployed sharp blades is mostly used in war areas, to protect military facilities, or in prisons. It is now used to close some boarders of the European space :(Calais, Hungary/Croatia, Austria/Slovenia, Greece, Bulgaria, …) and to stop migrants crossing these lands.
Enregistrer
Enregistrer
Enregistrer
Enregistrer
Enregistrer