Immersive installation, participatory clandestine workshop and video loop fed during the exhibition.
Varying dimensions, 2017.
Produced with the support of Oudeis, Bricodrama & IPN.
Thanks to Katrine Ardit, Makakri & Guillaume Loiseau for their photographic attentions.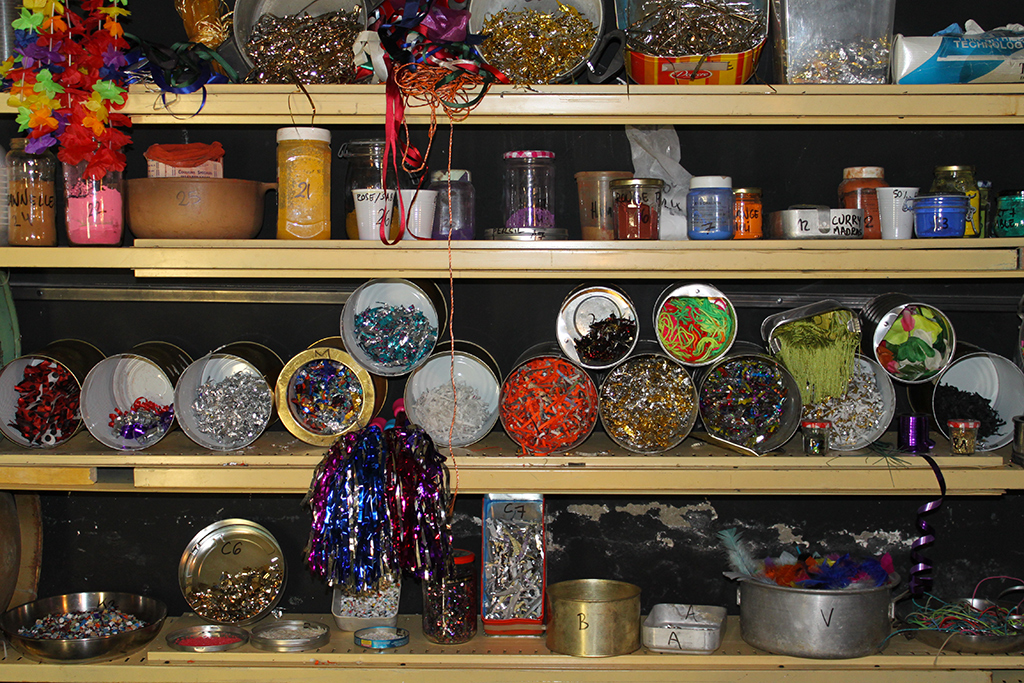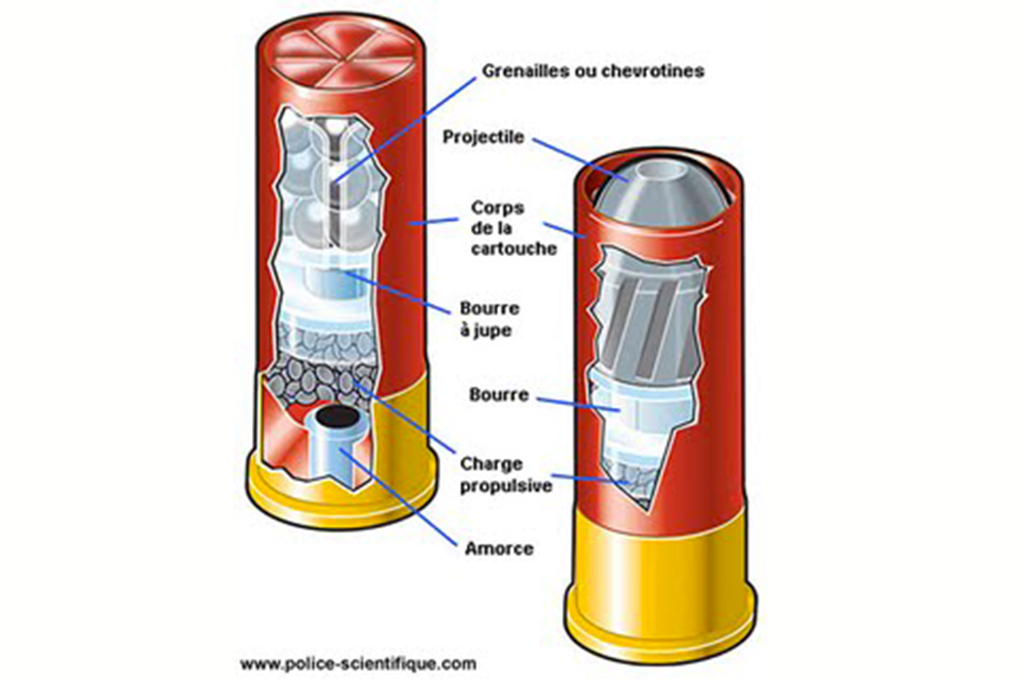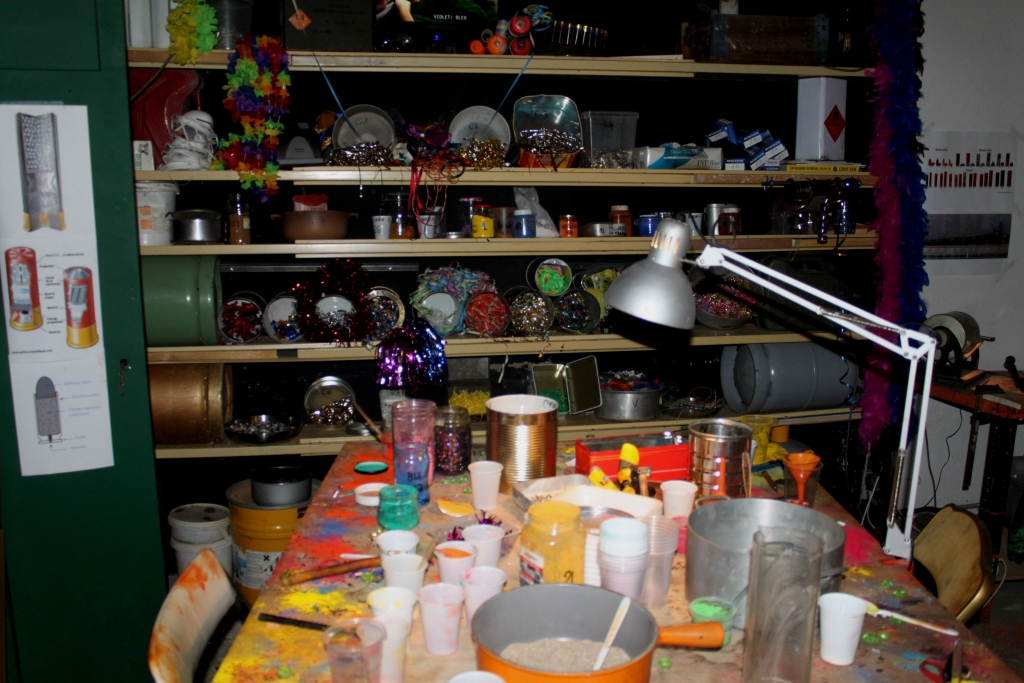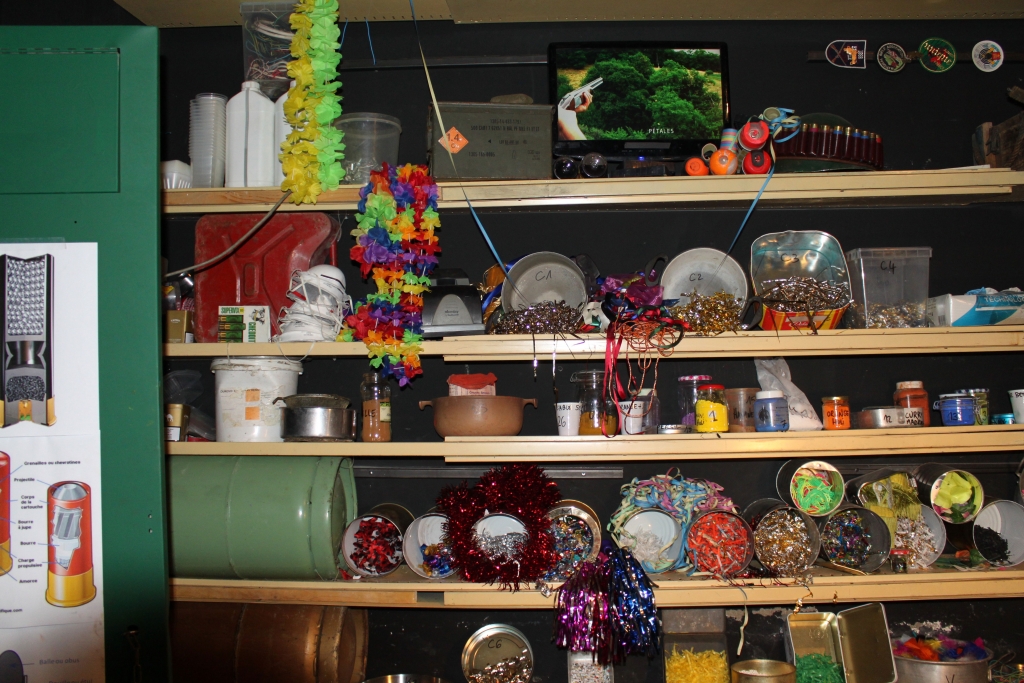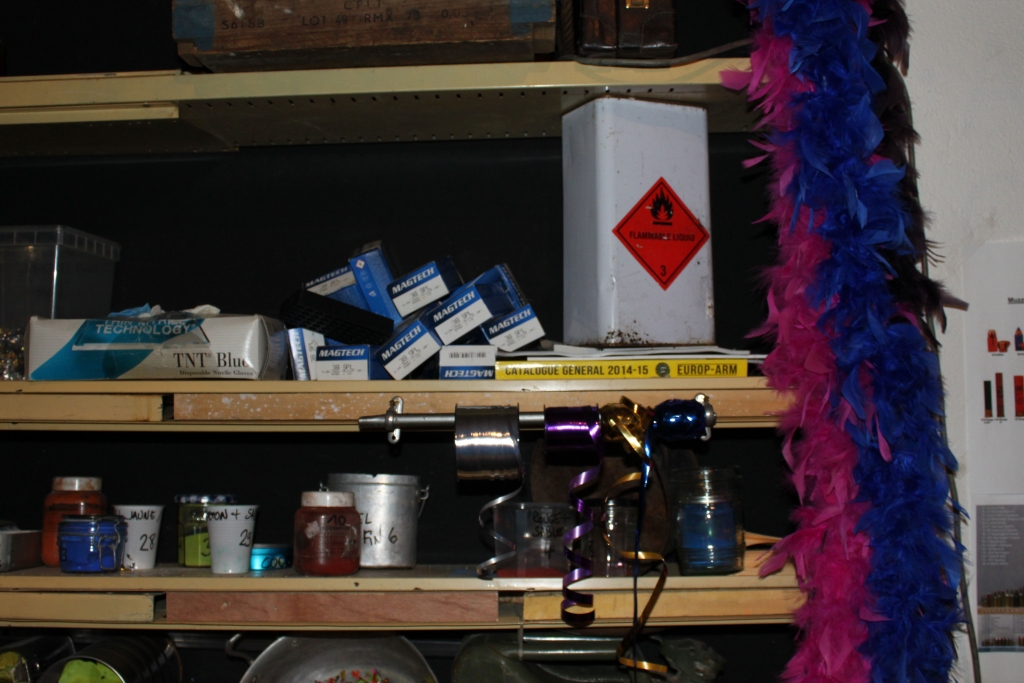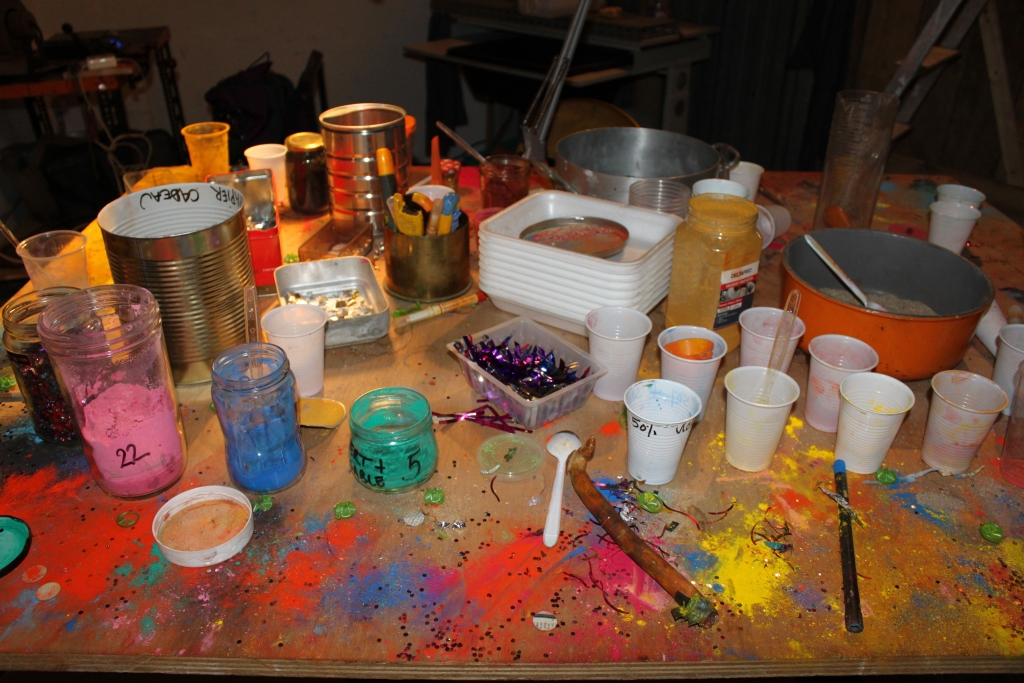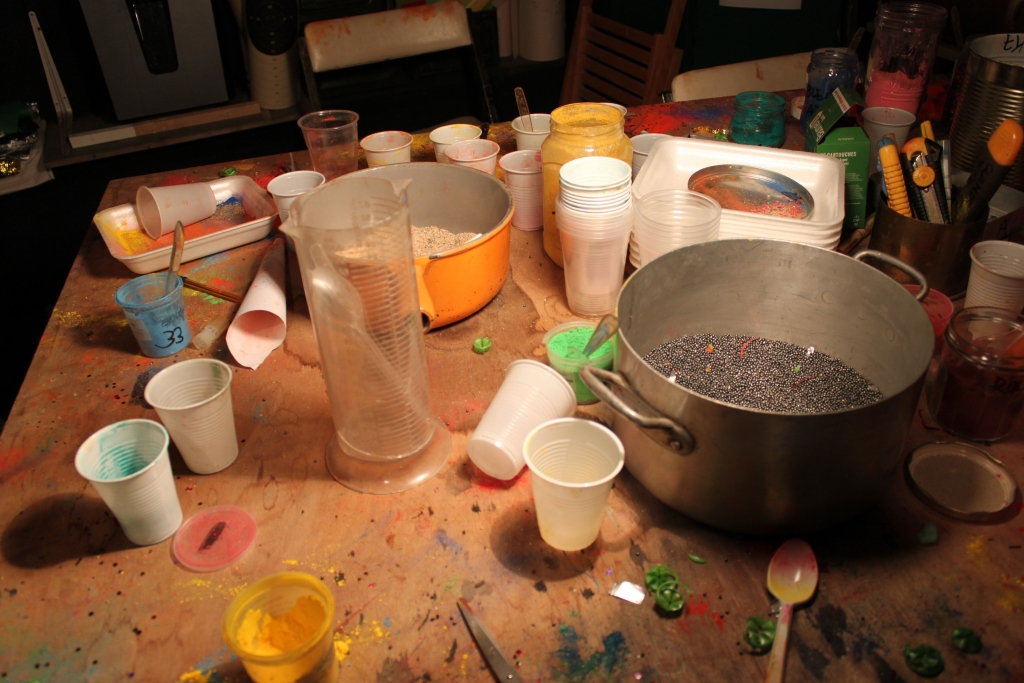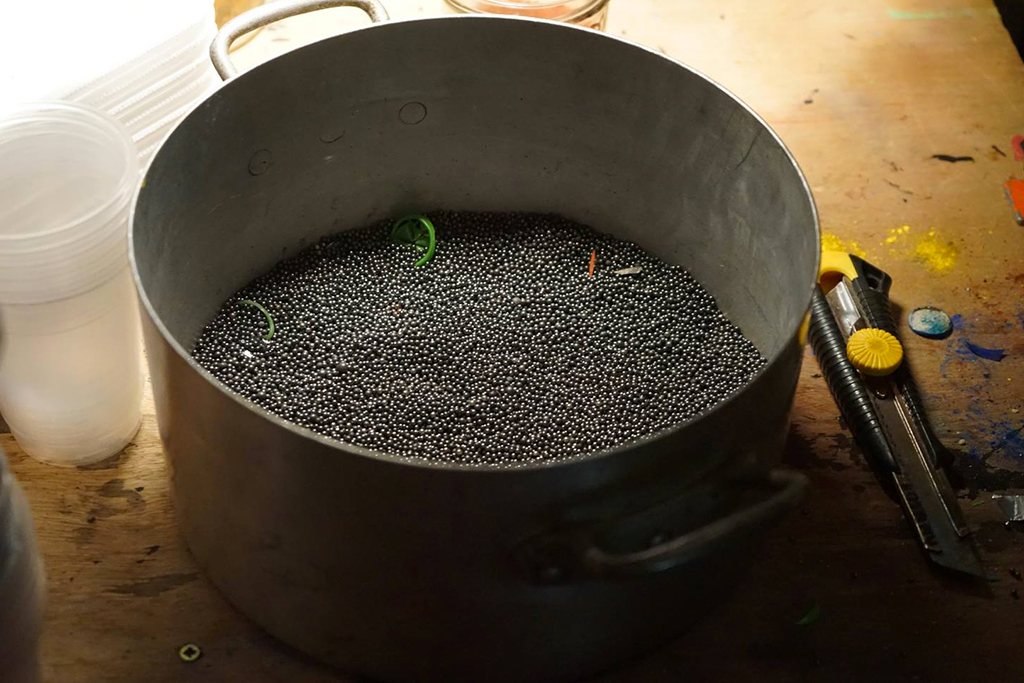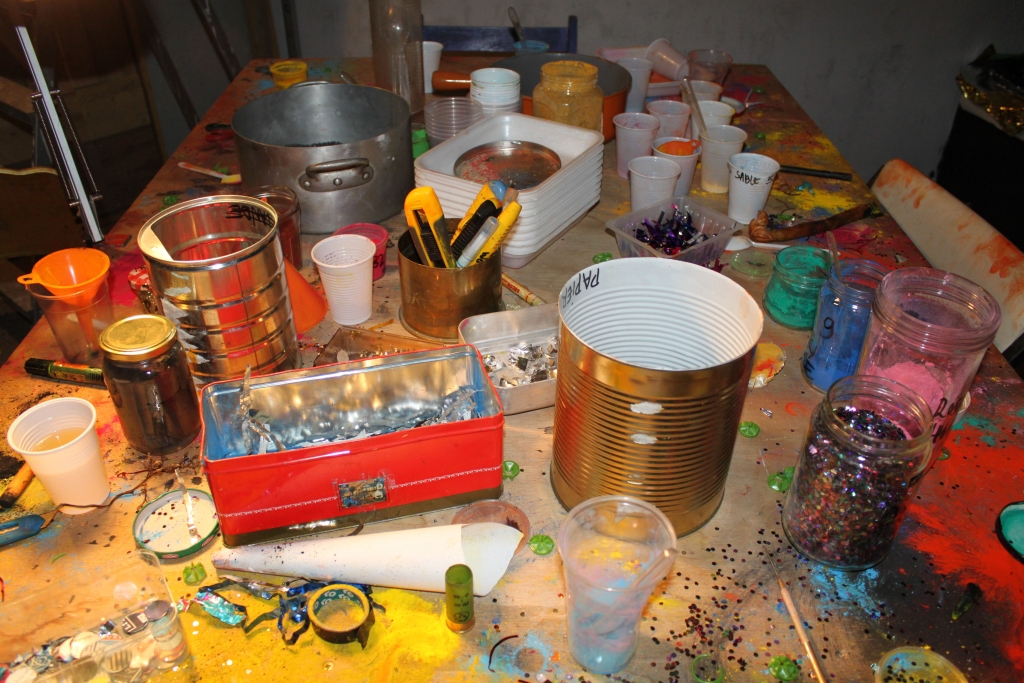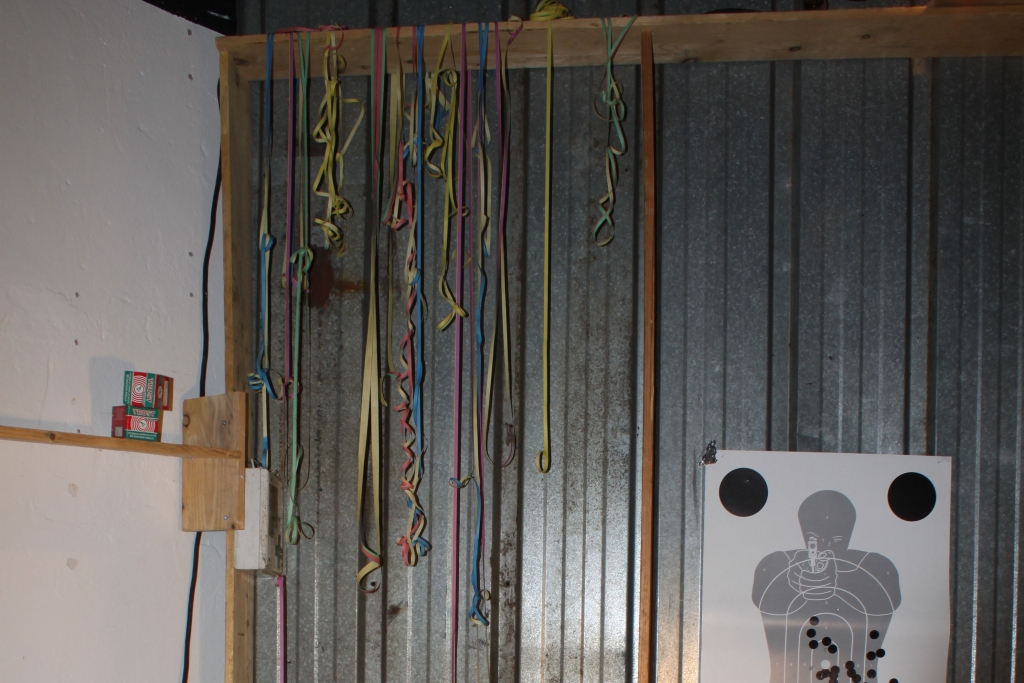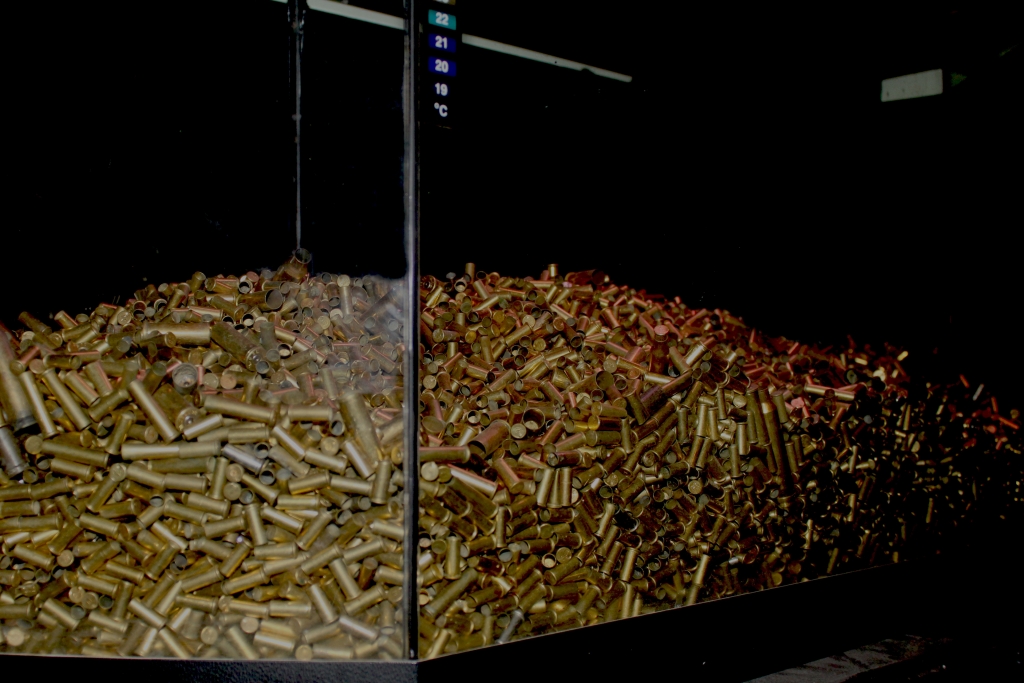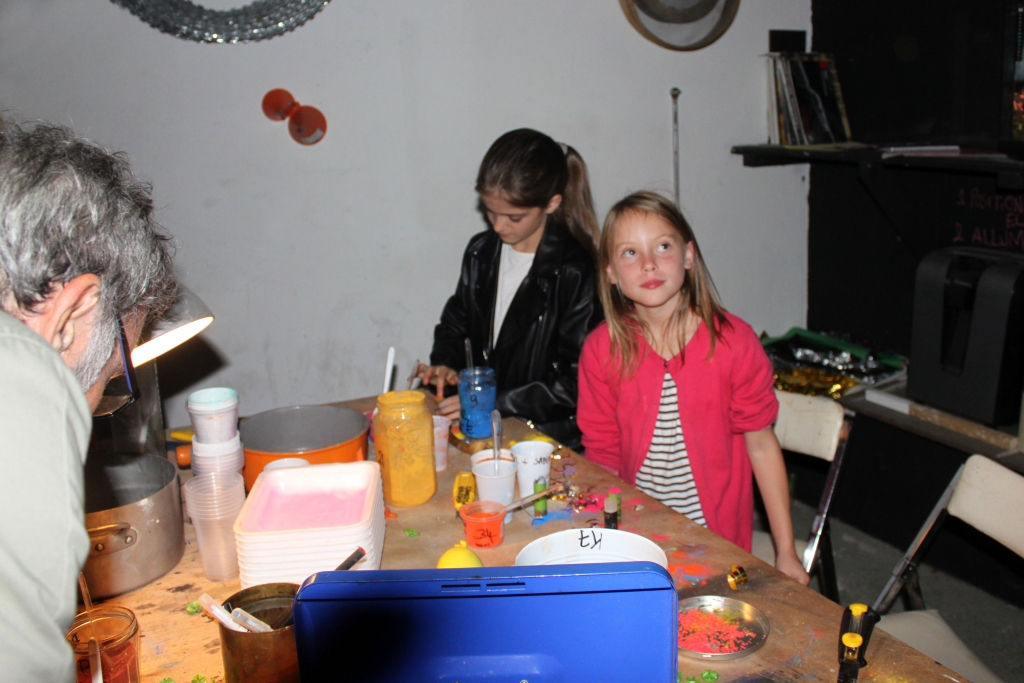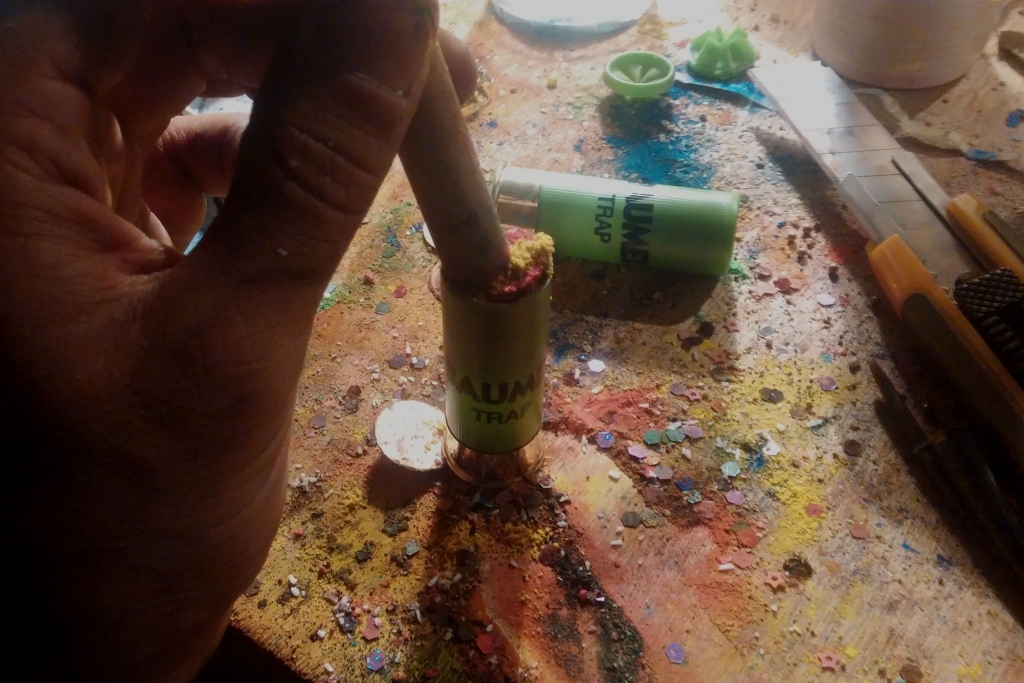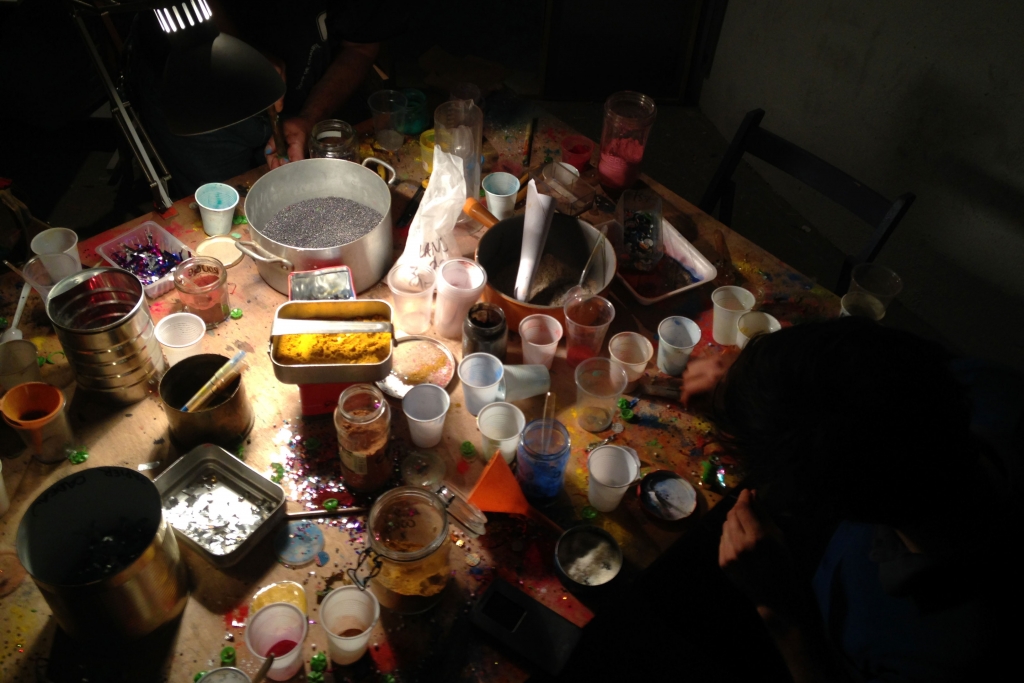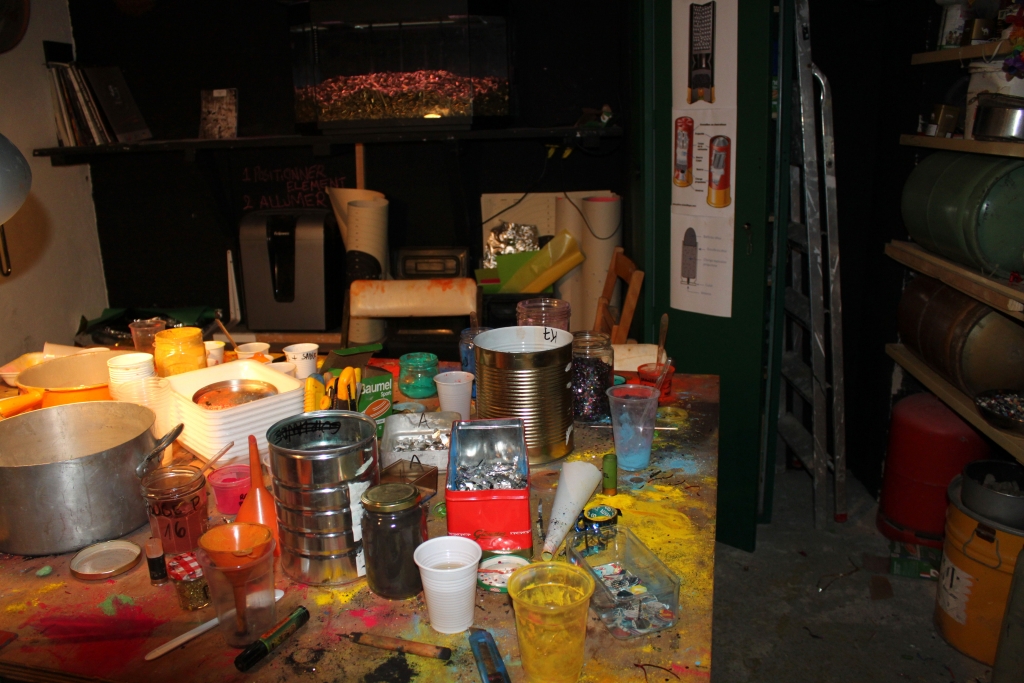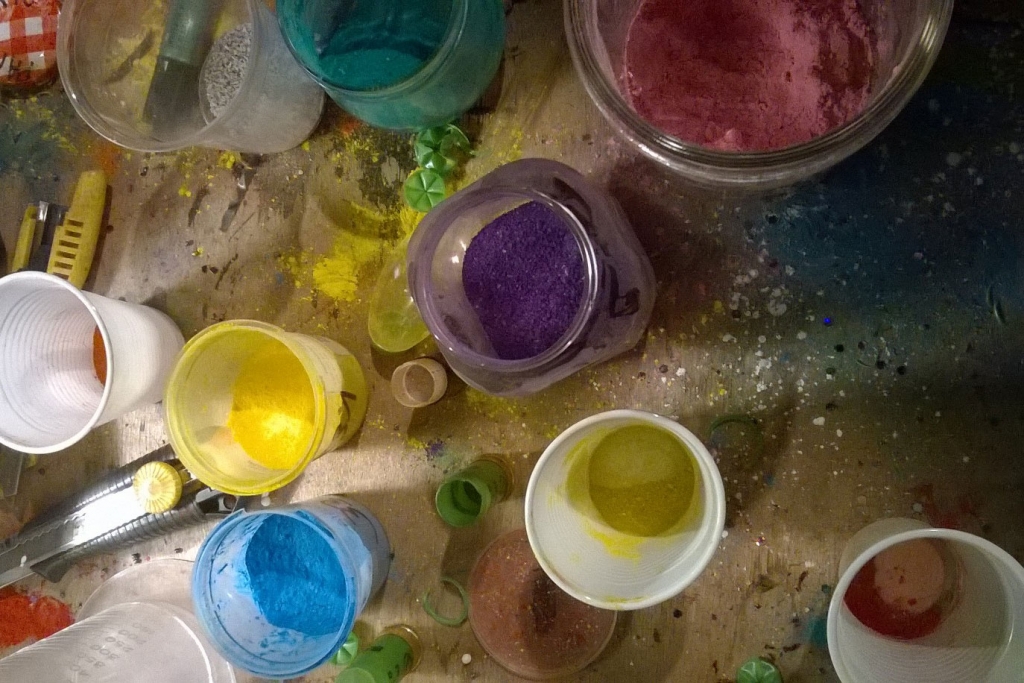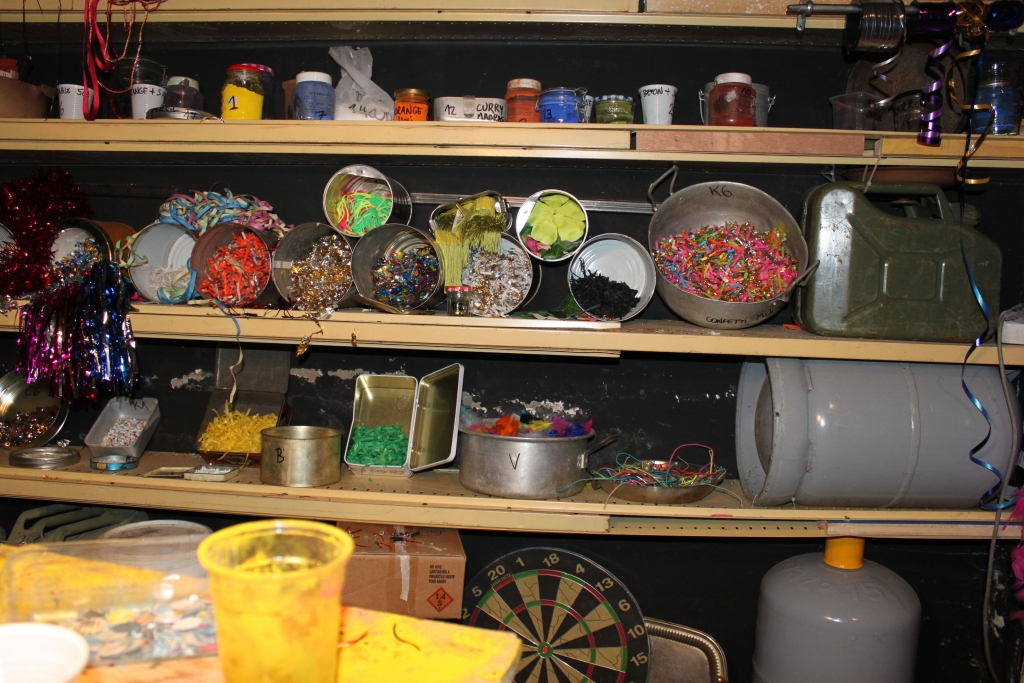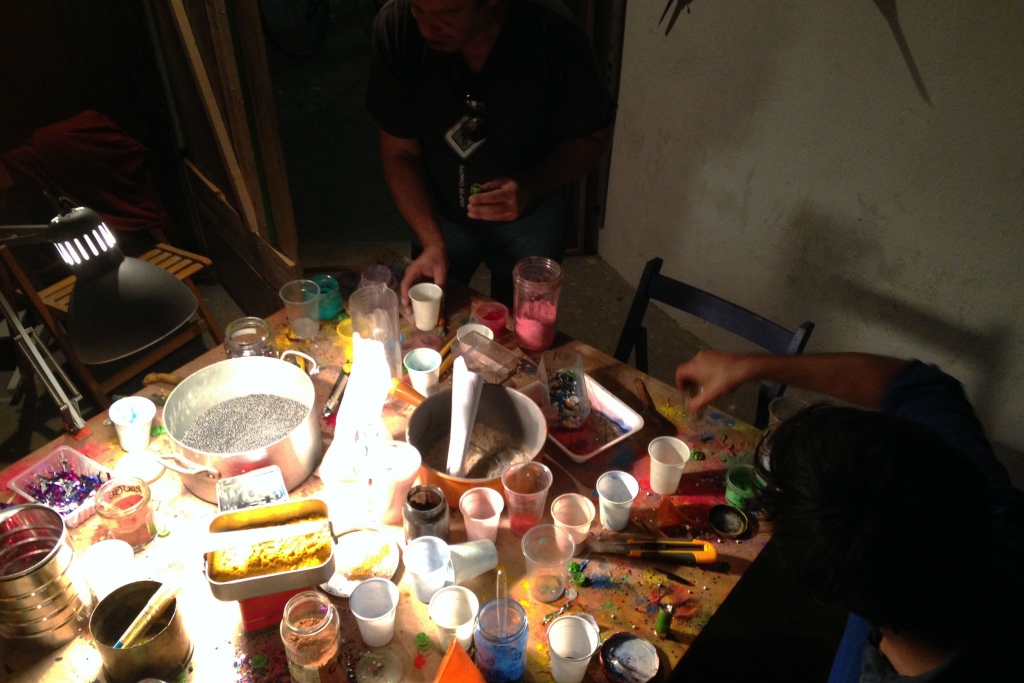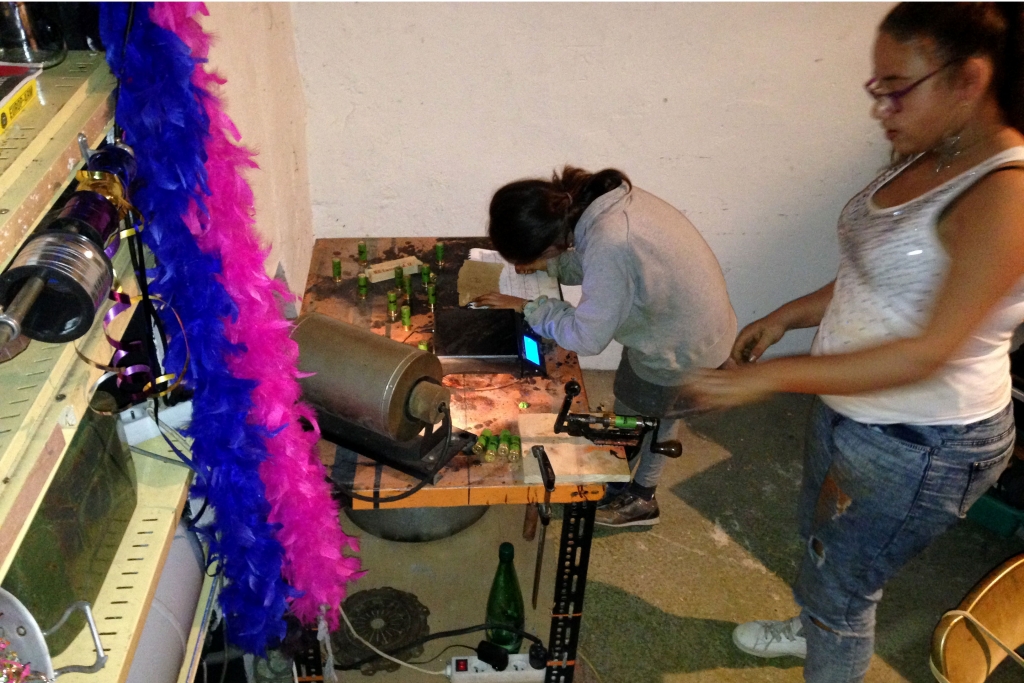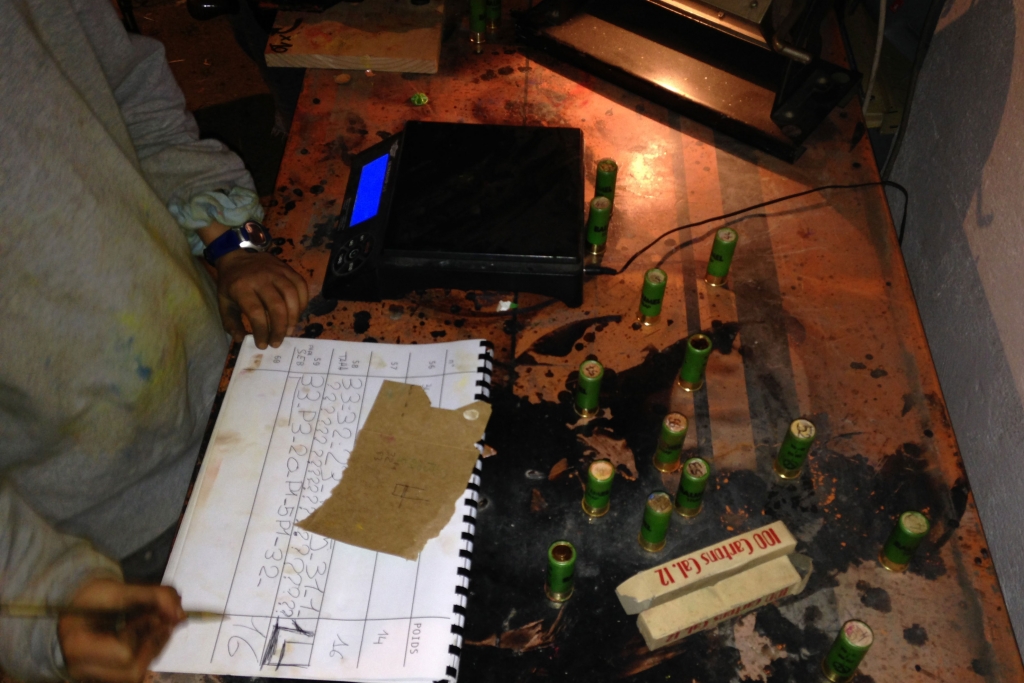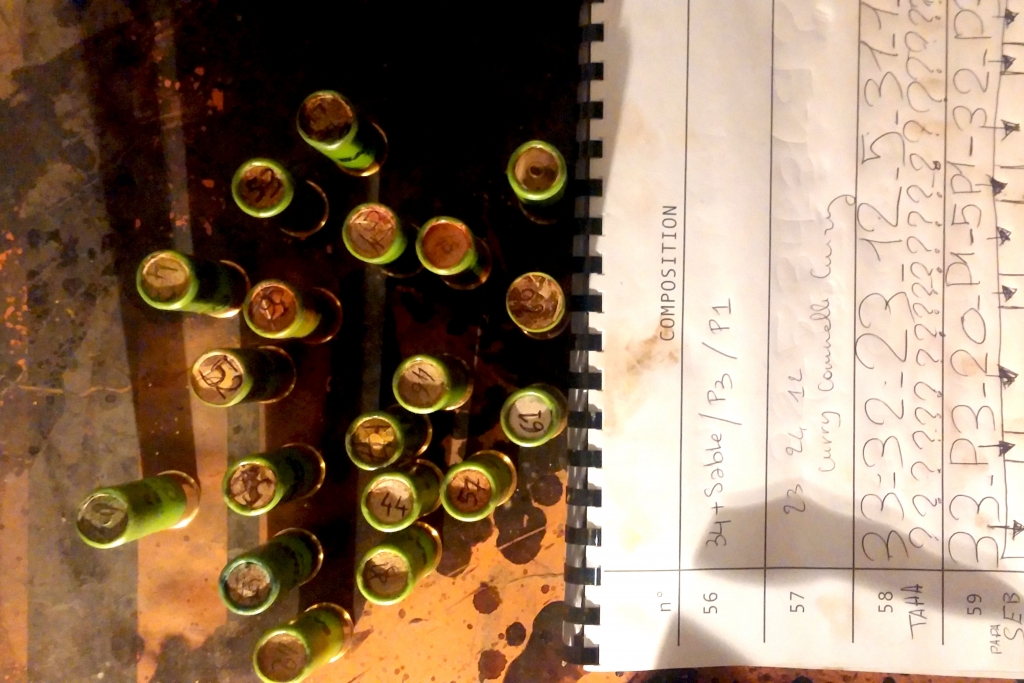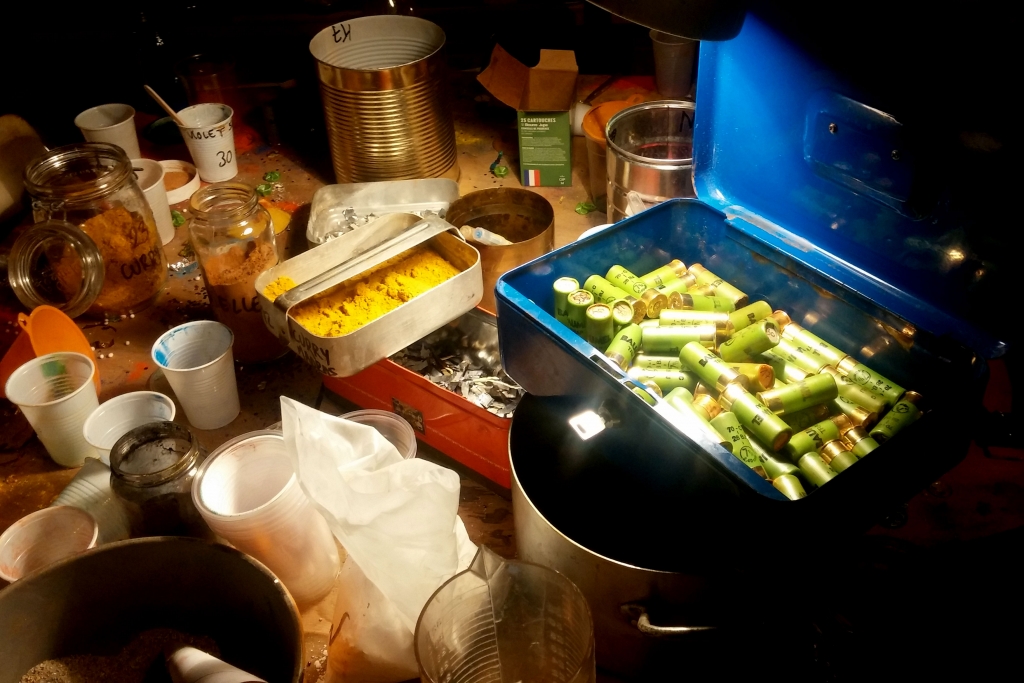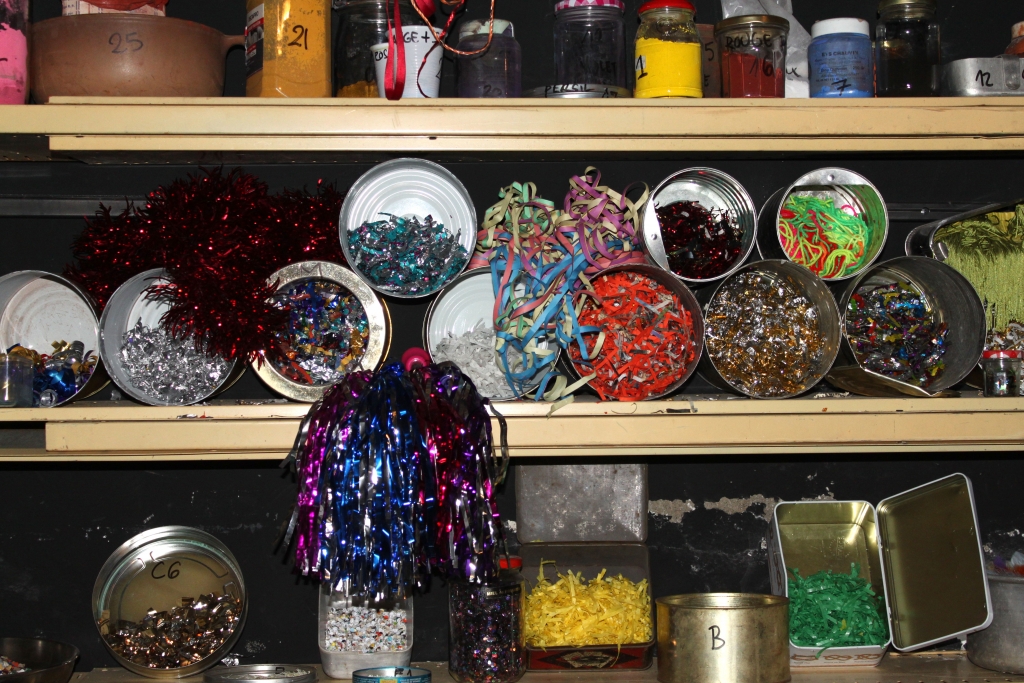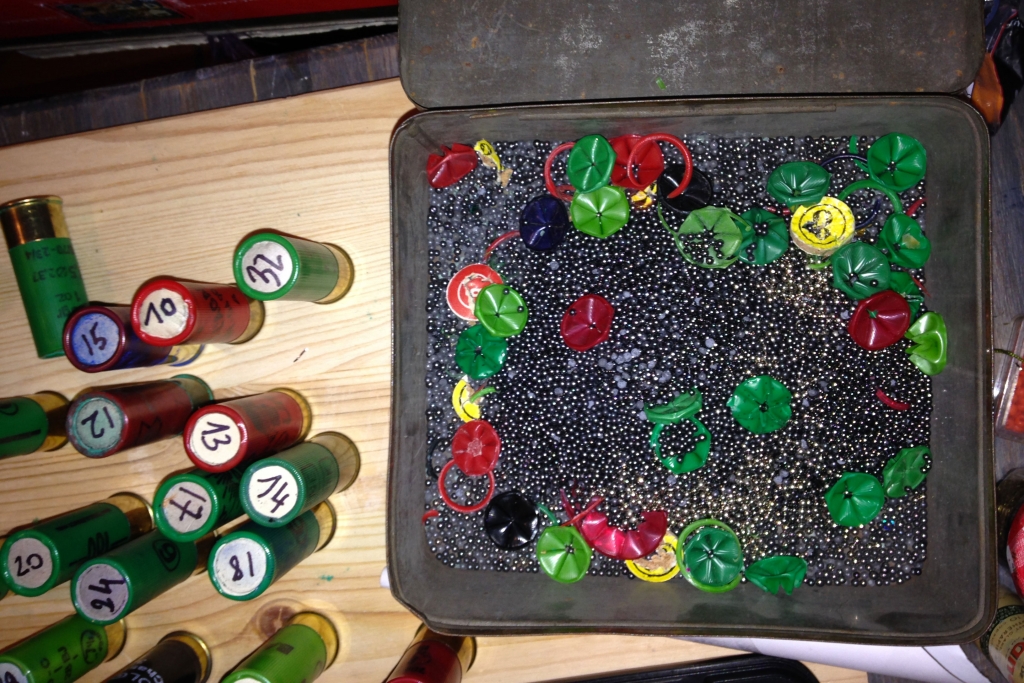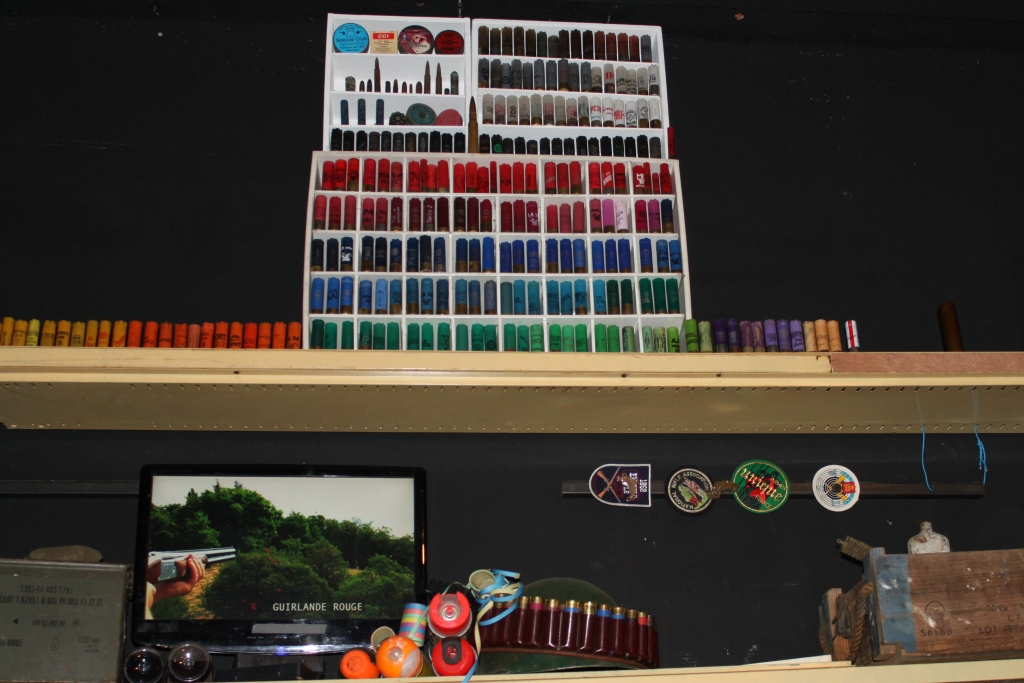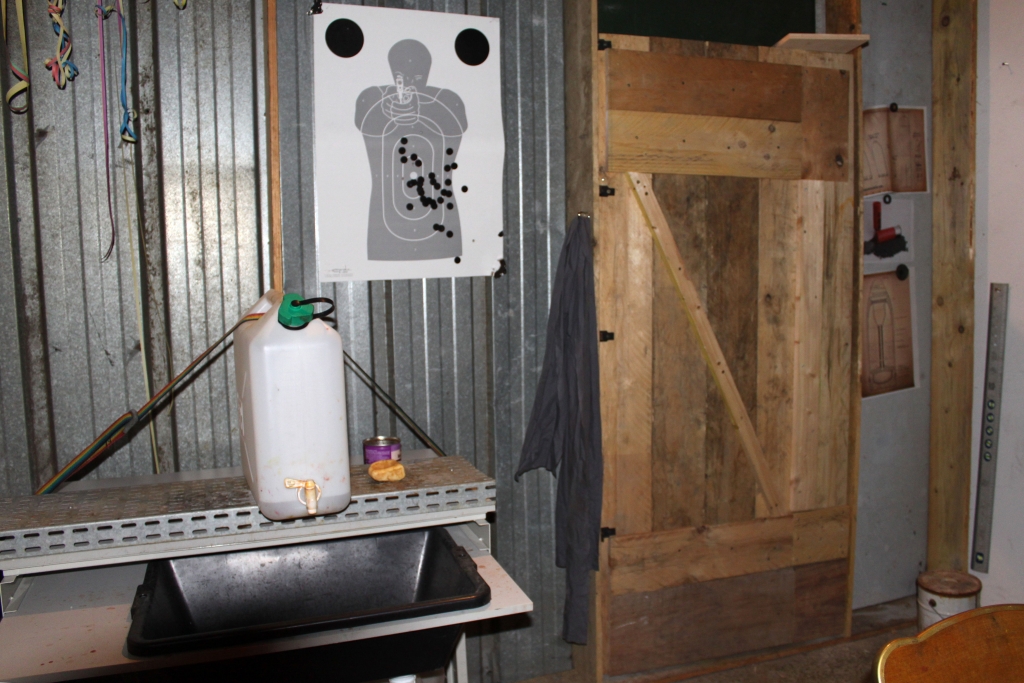 When pushing open a door, we discover inside a clandestine hunting cartridge workshop that are made mainly out of up-cycling materials. It is a dark and cramped space. Walls covered in shelves filled with ammunition, used targets, tools, cartridge belts, scales, documentation and metal boxes containing colorful materials. The ground is littered with empty cartridges boxes. A screen plays video loops of shots of these modified cartridges. Unpaired chairs surround a table on which lay confetti, glitter, streamers, feathers, color pigments, flakes, pearls…
By appointment and in small groups, this installation becomes a participatory workshop.
The public is invited to customize hunting cartridges by emptying their initial contents : steel shots, to replace it with festive elements of their choice.
These modified cartridges will later be shot by experienced shooters.
The shots are filmed and then feed the video loop throughout the exhibition.
Clandestine workshop tames the violence held in ammunition by disarming its offensive potential and reloading it with festive possibilities.
Enregistrer
Enregistrer